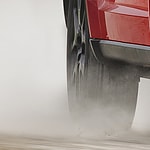 You will want to take a look at the Dodge Journey. This is a popular mid-size SUV that can really be a lot of fun to drive. It has plenty of room for you and your passengers, while still being able to easily maneuver in tight traffic or off-road. You will also like the performance features that are included.
Because no one vehicle can know exactly how you will be driving it, the Dodge Journey offers you a choice of three different suspensions. You choose the one that fits your type of driving and the terrain you will typically be driving over. This will make the drive that much more comfortable for you.
It is also not necessary to visit the gas station as often with the Dodge Journey. With its excellent fuel efficiency rating and large gas tank, you can travel up to 500 miles before filling up again. Visit i.g Burton of Smyrna Chrysler Dodge Jeep Ram when you have a chance and you can test drive the Journey.